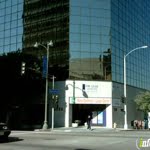 American Medical Careers
Best Nursing Schools
American Medical Careers will get you trained, licensed, and working in just 5 weeks!
Our HHA and CNA courses train students to become Certified Nursing Assistants and Home Health Aide. Class schedules are flexible, and we provide both classroom and hands-on training.
Payment plans are available, and start at $85.
We give all graduates extensive, one-one job placement assistance. We'll help you with your resume, and setting up job interviews.
According to the State of California, CNAs typically earn between $22,535 to $36,361. So why wait?
Classes are forming now, and space is limited.
Contact Information
3333 Wilshire Blvd Ste 208, Los Angeles CA 90010
Languages
English, Japanese, Chinese, Indian, Spanish