Professional Pharmacy of Pennsburg, Inc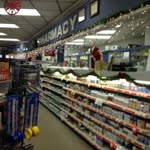 Professional Pharmacy of Pennsburg, Inc
Best Nursing Uniform
Your local Good Neighbor Pharmacy (GNP) is your one-stop shop for prescriptions, health information, and friendly service with a smile. Our warm, hometown service comes with great prices, too!
Each of our caring pharmacists is highly trained and ready to fill your prescriptions and answer your health-related questions. They're eager to share their knowledge with you to help you stay healthy and feel your best.
Each of our over 3500 stores nationwide is independently owned and operated, which makes us different than the big chain stores. Our pharmacists value your business and care about your health, and are ready to serve you with individual attention.
Every GNP store offers competitive prices on prescriptions and OTC items. And each is backed by GNP resources that give you the latest information and counseling on the healthcare products you and your family are taking. For more health information, visit GoodNeighborPharmacy.com.
Contact Information
931 Main St, Pennsburg PA 18073
Languages
English, Japanese, Chinese, Indian, Spanish