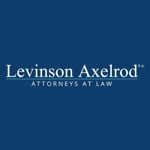 Levinson Axelrod, P.A.
Best Nursing house Litigation Attorneys
At Levinson Axelrod, P.A. we treat our clients like family. We understand how debilitating a personal injury can be. We believe acts of negligence and carelessness should be penalized and strive to obtain the justice you and your loved ones deserve. Our firm has over 75 years of handling personal injury cases, including auto accidents, workers' compensation law, medical malpractice, and catastrophic injuries. We have collectively obtained over $1 billion in verdicts and settlements! Call today to see how we can help.
Contact Information
44 Princeton Ave, Brick NJ 8724
Languages
English, Japanese, Chinese, Indian, Spanish