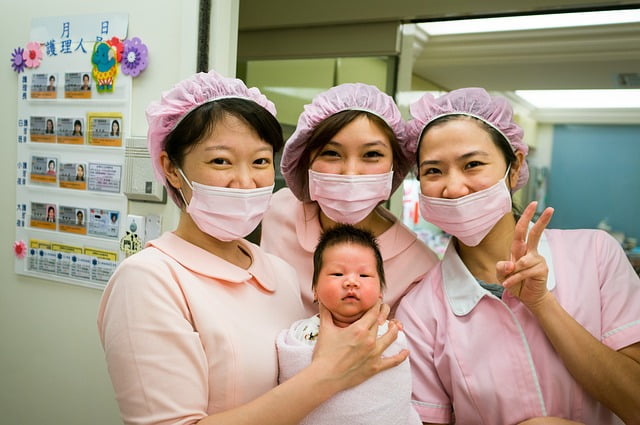 How to Find a Registered Nurse Position: The Ultimate Guide
Before we read about Find a Registered Nurse Position, do you know how much a Registered Nurse make? The Bureau of Labor Statistics reports that the average salary for nursing is $77,600 per year, or $37.31 per hour. That's just the average across nurses with a variety of educational backgrounds, experience, specializations, locations, and probably a few others.
Finding the right Registered Nurse Position (Registered Nurse Job) can be difficult, especially if you're just starting your career. Most hospitals and other healthcare facilities post jobs on websites like Craigslist or Nursing Job Central. They may even offer a few resources that list available positions, but how many of those actually have a job suitable for recent grads? A lot, which is why we created this blog to help answer your questions about finding a nursing job as an outside candidate.
Nursing is one of the most in-demand fields in the country, so it's no surprise that so many people want to work as a nurse. But where do you look when you don't know where to start? The good news is that there are plenty of legitimate options available to new nurse candidates who aren't necessarily going to any of them with open arms. However, in order to find those options, you need to know what questions to ask and understand the process for becoming employed at different places. Let's continue to read about how to get Registered Nurse Position!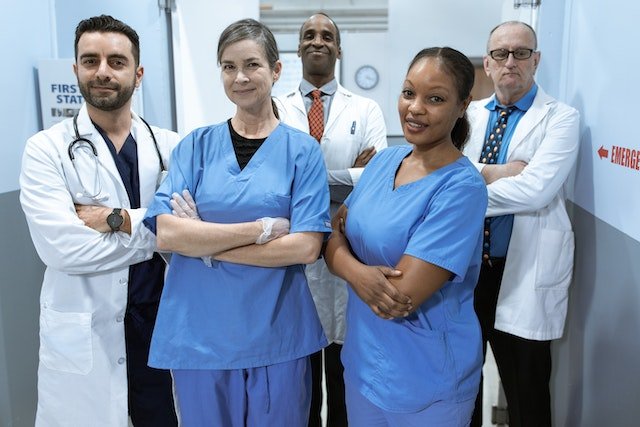 What is the process for finding Registered Nurse Position as an outside candidate?
Finding a Registered Nurse Position can be done in a few different ways, but a mix of networking and applying for open positions is usually the best bet for success. If you're not sure where to start, though, here are a few tips for finding a nursing job as an outside candidate.
– Research the market – Use resources like Nursing Job Central to research hiring trends in your area and see what hospitals, clinics, and other healthcare facilities are looking for in candidates. The best approach is to learn why hospitals where doing things one way and then use that knowledge to make your own hiring pitch.
– Network with current nurses – Find a few current nurses in your field who you know well and ask them to be your networking mentors. Ask them to introduce you to others who might know more junior nurses and what kind of hiring trends they've noticed.
– Attend career events – There are tons of career conferences and events that are dedicated to helping people land employment in their field. Use places like LinkedIn to find events near you and network with others who are looking to find jobs.
– Apply for open jobs – The most important way to find a nursing job as an outside candidate is to get out there and apply for open positions. Make a list of all the places you want to apply for and prioritize them based on hiring trends.
How to search for open nursing jobs as an outside candidate
While looking for Registered Nurse Position, once you've identified a few hospitals and clinics in your area that you'd like to apply for, the next step is to find their job listings. You can do this by searching for available positions or by visiting the hospital's website and looking at the "Careers" section. Once you've found the jobs that interest you, make a note of them so you know where to reapply when the time comes. Now, it's time to go ahead and apply for those positions! It's important to remember that lots of places have strict applications processes and many ask that you include a cover letter and resume when you apply online.
Should you apply for open Registered Nurse Position?
As a recent graduate looking to land a nursing job, the answer to this question really depends on you. There are some candidates who will immediately jump into the job hunt, apply for a bunch of openings, and hope for the best. While this may work for those who are just starting out, it's not a great approach for those who want to find a rewarding position. For those who want to find a job that pays well and has a career path that leads to advancement, it's important to apply for positions that fit those needs. You can go through the applications of all the open jobs and pick out the ones that you feel would be the best fit for you and your skillset.
Registered Nurse Position Listings
This is a list of all the current and past nursing jobs that have been posted online. Nursing job boards like NursingJobCentral are a great way to find available positions and keep track of which hospitals and facilities are hiring. This is a great resource, but they do have their flaws. They may have outdated information and the postings on these sites may not be from the employers themselves, but rather from the boards. These boards may also include non-legitimate job listings, so you want to keep that in mind when using them.
Registered Nursing Recruitment Agencies
Registered nursing recruitment agencies are a great option for those who want to find a job outside of the regular posting channels. These agencies work with hospitals, nursing facilities, and other healthcare organizations to fill open positions with candidates they specify. Registered nursing recruitment agencies can give you an advantage because they often have more connections and access to jobs than other job boards and posting sites.
They can also help you navigate the application process and conduct phone interviews if desired. These agencies may cost money, but they can be worth it if finding a suitable position is your top priority. We recommend doing some research on different agencies before signing up, so you can get the most out of your membership.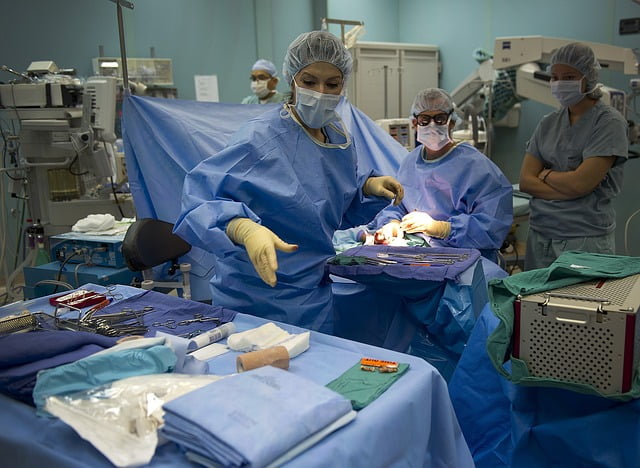 FAQS
Do you want to know how to find perfect Registered Nurse Position?
Between 2021 and 2031, healthcare employment is expected to grow by 13%, compared to all occupations. This increase, in addition to new jobs, would create about 2 million positions over the decade. In addition to replacing workers who depart their careers, opportunities for growth also arise from the need to replace workers who leave permanently. On average, 1.9 million openings annually would come from replacement and expansion needs.
Nursing is one of the most rewarding careers you can have, but it requires more dedication than most. Nursing school is notoriously difficult—and it's not for everyone. Graduate school is also difficult.
What are median annual wages for healthcare practitioners?
In May 2021, median annual wages for healthcare practitioners and technical occupations (such as registered nurses, physicians, and surgeons) were $75,040, which was higher than the median annual wages for all occupations of $45,760; healthcare support occupations (such as home health and personal care aides, occupational therapy assistants, and medical transcriptionists) had a median annual wage of $29,880, which was lower than the median annual wage for all occupations.
The Bottom Line
Finding a nursing job as an outside candidate is a long and challenging process, but it can be done with the right approach and a bit of patience. Network with current nurses and attend career events to find open positions and apply for them when you see them. These tips can help you find a nursing job as an outside candidate and even guide you through a few different options if you'd like to find a job as an agency.
Anyone who has worked in a hospital, clinic, or other healthcare setting knows that the nurse is the backbone of the healthcare team. Without nurses, it's hard to imagine how these facilities would operate. However, it's not easy for new nurses to get into this field. Part of the reason for this is due to the high demand for qualified nurses and a shortage of nursing jobs.
The other reason comes from the immense responsibilities that come with working as a nurse. A lot of people assume that nursing is just about taking care of sick patients and helping them recover from their ailments. However, there are so many more aspects to become a nurse than just being a caregiver or health technician. If you're reading this, you probably know something about nursing. Maybe it's because you've worked as a nurse for a while, or you've recently become interested in the field.
Maybe it's because someone close to you has been a nurse and they talked you into it. Regardless of why, you now understand how important nurses are in our society and how much work is left to be done to increase the amount of care available for all people. However, if you don't have any idea what to do next to find an RN position that meets your needs and interests. Or perhaps your current working status isn't exactly the perfect fit for this career path. Whatever the reason may be, we can help!