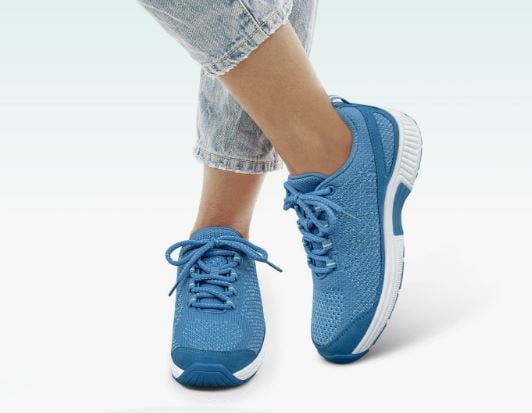 What Type of Shoes Do Nurses Wear?
When it comes to nurse uniforms, we all know much about them but very few of us have actually researched their shoes and tried to know what type of shoes do nurses wear or what shoes nurses should wear, and what important points must be focused on in understanding their wearing needs.
Nursing is a demanding profession that requires long hours of standing and walking. As a nurse, having the right type of shoes is crucial for comfort, support, and overall well-being. In this article, we will explore the various types of shoes that nurses commonly wear, taking an analytical approach to understanding the features that make them suitable for the job. So you will get a clear answer to what type of shoes do nurses wear.
As a healthcare professionals, selecting the right pair of shoes is crucial for nurses. The perfect shoes should provide support, comfort, and durability to withstand long hours of standing and walking. Here are some professional tips to help you choose the right shoes for nurses:
1. Look for shoes with good arch support to prevent foot fatigue and pain.
2. Choose shoes with a wide toe box to allow your toes to move freely and avoid blisters and calluses.
3. Opt for shoes with slip-resistant soles to prevent slips and falls in the hospital.
4. Consider shoes with breathable materials to keep your feet cool and dry.
5. Invest in high-quality, durable shoes that can withstand the demands of your job.
By following these professional tips, nurses can select the right shoes that provide the necessary support and comfort to keep them going throughout the day.
The Importance of Comfort and Support
Speaking about What Type of Shoes Do Nurses Wea, Nurses play a crucial role in the healthcare industry, tirelessly attending to patient's needs and providing care around the clock. Amid their demanding and often physically strenuous work, one factor that significantly affects their comfort and performance is the type of shoes they wear. In this article, we will delve into the world of nursing shoes, exploring the various factors that nurses consider when choosing their footwear and the importance of finding the right pair that suits their unique needs.
Types of Nursing Shoes
Athletic Shoes: Combining Comfort and Performance
 Athletic shoes, often referred to as sneakers or running shoes, have gained popularity among nurses due to their exceptional comfort and performance features. These shoes are designed to provide cushioning, support, and flexibility, making them ideal for long shifts and intense physical activity. Many athletic shoes also incorporate advanced technologies to enhance comforts, such as gel cushioning or memory foam insoles. Nurses who prioritize comfort and versatility often opt for athletic shoes as their footwear of choice.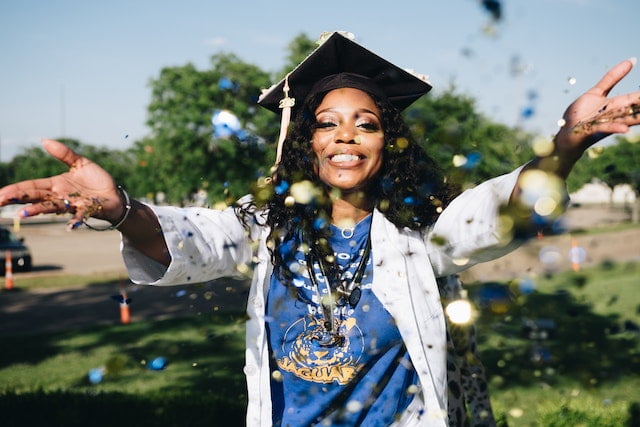 Clogs: Slip-On Convenience and Support
Clogs have long been favored by healthcare professionals, including nurses, for their slip-on convenience and excellent arch support. These shoes typically feature a closed toe, a back strap or closed heel, and a sturdy sole. Clogs offer easy on-off functionality, allowing nurses to quickly slip into their shoes during hectic work schedules. They provide ample support for the feet and lower limbs, making them a popular choice for those seeking stability and comfort.
Nursing-Specific Shoes: Tailored to the Demands of the Job
Recognizing the unique needs of nurses, several shoe manufacturers have developed specialized nursing shoes. These shoes are meticulously designed to address the challenges faced by nurses, incorporating features like enhanced slip resistance, antimicrobial properties, and ergonomic design elements. Nursing-specific shoes offer a perfect balance of comfort, durability, and safety, tailored to meet the demands of the nursing profession.
Tips for Choosing the Right Shoes
Consideration of Workplace Policies and Regulations
Before purchasing shoes for nursing, it is essential to consider any workplace policies or regulations regarding footwear. Some healthcare facilities may have specific requirements for the type of shoes allowed, such as color or closed-toe designs. By familiarizing themselves with these guidelines, nurses can ensure that their shoe choices comply with the rules set by their employers.
Prioritize Durability and Easy Maintenance
Given the demanding nature of the nursing profession, durability is an important factor when selecting shoes. Nurses often encounter spills, bodily fluids, and other substances that can quickly deteriorate the quality of footwear. Choosing shoes made from durable materials, with easy-to-clean surfaces, can help prolong their lifespan and maintain their appearance over time. Look for shoes with sturdy construction and materials that can withstand the rigors of the healthcare environment.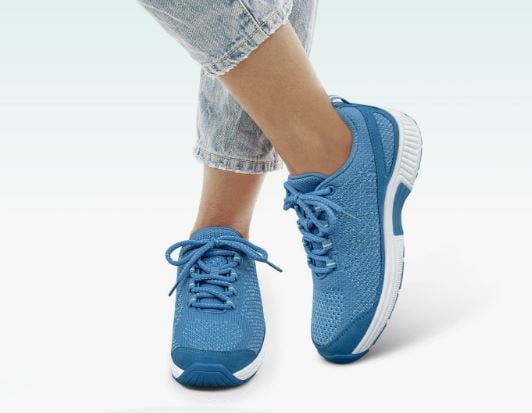 Best Nursing Shoes Lists
Sale
Sticky Nursing Shoes Women - Chefs - Kitchen - Nurses - Clogs for Work - Waterproof Non Slip (Black, 8)
Nursing Shoes Women - Non slip - Don't let your shoes slip around on the floor and make you feel unsteady. Our slip resistant work shoes for women are designed to stay put while you're running around, so your feet don't slide all over the place. They are built for Women in the Health Care and Food Service fields.
Chef Shoes for Women - Waterproof - Our water resistant women's mules & clogs are built for wet and messy jobs, so you can focus on your work. Our nursing school essentials have a waterproof upper and outsole.
Wipeable and Easy to Clean - Moisture Wicking Insole - Whether you're a nurse, doctor, vet tech, lab worker, chef, restaurant or kitchen worker, it's important to have dry feet when we're on our feet for hours at a time. That's why our nursing shoes women come with an absorbent footbed.
Thermoplastic Rubber (TPR) is a synthetic rubber polymer material that is resistant to oil, heat and abrasion. Keep your feet dry with a pair of our thermoplastic women work shoes that can handle just about anything.
Comfortable Support - Delightfully light and airy, our comfortable work shoes for women are designed to support your feet while you work. Our black work shoes for women are breathable and lightweight, with a padded footbed for extra comfort. 90-day Manufacturer Warranty
Sale
Crocs Women's Mercy Clog | Slip Resistant Work Shoes, Black/Black, 5
Crocs At Work: Clogs Designed With Food Service, Hospitality, And Healthcare Workers In Mind, Making Great Nursing Shoes Or Chef Shoes. They'Re Light And Supportive Enough To Get You Through Even The Longest Shifts.
Easy To Clean: Crocs Mercy Work Clogs Are Easy To Clean By Just Using Soap And Water And Allowing For A Quick Dry.
What Size Should I Buy?: These Work Shoes Offer A Roomy Fit And We Recommend Ordering A Size Down To The Next Largest Whole Size.
Slip Resistant Shoes For Women: Crocs Lock Slip-Resistant Treads Come Together To Help You Serve Up The Best Non-Slip Shoes For Women.
Shop with Confidence: Crocs products are backed by our 90-day manufacturer's warranty for high quality and authenticity. Terms and conditions apply
Sale
HKR Womens Walking Shoes Slip On Light Weight Mesh Platform Nursing Shoes Air Cushion Sneakers All Black US Size 9(1839 EU 41)
[Stretchable Fabric Upper]: Whether it's naturally breathable materials, technical membranes and meshes or Active Air technology, our shoes help you move more comfortably
[Easy On and Off]: Are you tired of just lacing your darn shoes every time? These women's walking shoes feature elastic slip-on closure with a small tab at the backs to help users pull them on
[Reduce Heel Pain]: The women's walking shoes with Arch Support insole as well as Memory Foam construction which are a great option for women who suffer from plantar fasciitis, bunions, and other foot pain, our shoes provide support where it's needed most
[Great Traction]: Cushion design softens your steps, durable rubber outsole will keep you safe, stable and comfortable on any terrain. The work shoes for women are both attractive and functional
[Occasions]: These sock sneakers for women are great for any daily occasions, such as walking, long time standing, work, food service, nursing, gardening, shopping, traveling, driving, jazz, tap dance, street jazz, leisure, athletic, workout, indoor and outdoor activities
WONESION Womens Sport Fitness Workout Shoe Comfortable Slip on Casual Sneakers for Women Girl
【UPPER】Fashion knitted mesh material and lightweight support maximizes the upper and let your foot always keeps dry and cool.
【OUTSOLES】The sole Is made of hollow carved technology, providing stable support and optimal shock absorption for sport.
【INSOLE】The insole adopt honeycomb hole design, Keep your feet balanced and protect your ankle ,tongues and feet from hurt.
【Applications】Better for working, training, running, walking, tennis, athletic, gym, sports, golf, indoor & outdoot, hiking, camping, climbing, travel, etc.
The shoes adopt stylish color scheme gives you a different visual experience. Breathable and durable. Simple style, all-match colors, can be match any clothing.
PEDASVON Women's Healthcare Nursing Shoes Lightweight Comfortable Nurse Shoe Footwear Restaurant Loafer Waterproof Work Shoes (black-209, adult, women, numeric_8, numeric, us_footwear_size_system, medium)
Lightweight Sole: Lightweight, air-cushioned sole allows you to reduce foot pressure during work
Soft Insole: Soft insole provides arch support and comfort for long working days
Leather upper: The upper with Velcro strap adjustment system can be adjusted to a comfortable state, making it easier to put on and take off, and the leather simple upper reflection upper to clean
The craft of shoes: the upper and the inside of the shoes are marked with the PEDASVON logistic and the edges of the uppers are treated neatly, reflecting the professional craftsmanship
The simple style makes it perfect for medical care, restaurant work and many other occasions, and you can wear it for long periods of time to help relieve sore feet
Sale
Brooks Women's Adrenaline GTS 22 Supportive Running Shoe - Pearl/Black/Metallic - 9.5 Medium
THIS WOMEN'S SHOE IS FOR: Runners looking for a smooth ride, with great cushion and trusted GuideRails support that won't distract from the fun of the run. This Brooks Adrenaline GTS 22 is a certified PDAC A5500 Diabetic shoe and has been granted the APMA Seal of Acceptance. We recommend ordering Brooks running shoes 1/2 to one size larger than your dress shoe.
SUPPORT AND CUSHION: Provides just the right amount of stability and support, great for overpronation while providing high energizing cushioning. Ideal for road running, cross training, the gym or wherever you might want to take them! Predecessor: Adrenaline GTS 21
BALANCED, SOFT CUSHIONING: The updated midsole is now 100% DNA LOFT cushioning paired with the Segmented Crash Pad for an even softer, smoother ride and easier flow from landing to toe-off.
MODERNIZED FIT: More strategic use of the 3D Fit Print upper technology offers the structure and proven fit the Adrenaline is known for without excess bulk.
GUIDERAILS HOLISTIC SUPPORT SYSTEM: We've shifted our focus beyond the feet to the most injury-prone part of a runner's body: the knees. GuideRails keep you moving comfortably by keeping excess movement in check.
Chopben Women's Walking Shoes Lightweight Breathable Running Shoes Non Slip Athletic Fashion Sneakers Mesh Workout Casual Sports White
Memory Foam Insole: The memory foam insole is comfortable to touch,absorbs the impact force in motion, reduces the burden on the body. It feels like you are walking on the clouds.
Lightweight, Soft, Comfortable, Wash resistance, They won't deform after clean the sneakers. Breathable and durable air mesh upper allow the foot to breathe.
Comfortable lining:Low-top design and easy pull on and take off.Padded collar and tongue fit the ankle better and prevent wear.
Cushioning MD Soles: MD soles helps reduce shoe's weight to bring a soft and light wearing feeling, delivers all-day comfort and makes you walking stable and comfortable.
Occasions: This fashion sneakers for women are perfect for walking, running, workout, nursing, athletic, sports, jogging, gym, tennis, bike riding, hiking, schools, office, casual outfit and go with jeans, denims, skirts, shorts etc.
Conclusion: Knowing what type of shoes do nurses wear!
In conclusion, nurses need to wear shoes that prioritize comfort, support, and safety. Athletic shoes, slip-resistant shoes, and clogs are popular choices due to their features designed to meet the demands of the nursing profession. Lightweight and breathable materials contribute to overall comfort, while considerations for specific foot conditions ensure individual needs are met. By choosing the right type of shoes, nurses can enhance their well-being and focus on providing the best possible care to their patients.
By carefully choosing the right type of shoes and paying attention to fit and functionality, nurses can enhance their overall well-being and focus on providing the best possible care to their patients. Quality footwear is an investment in their comfort and long-term health. Remember, happy feet make for happier nurses, improving patient outcomes and a more rewarding nursing experience.